Enterprise headless commerce - a merchant's guide to ecommerce growth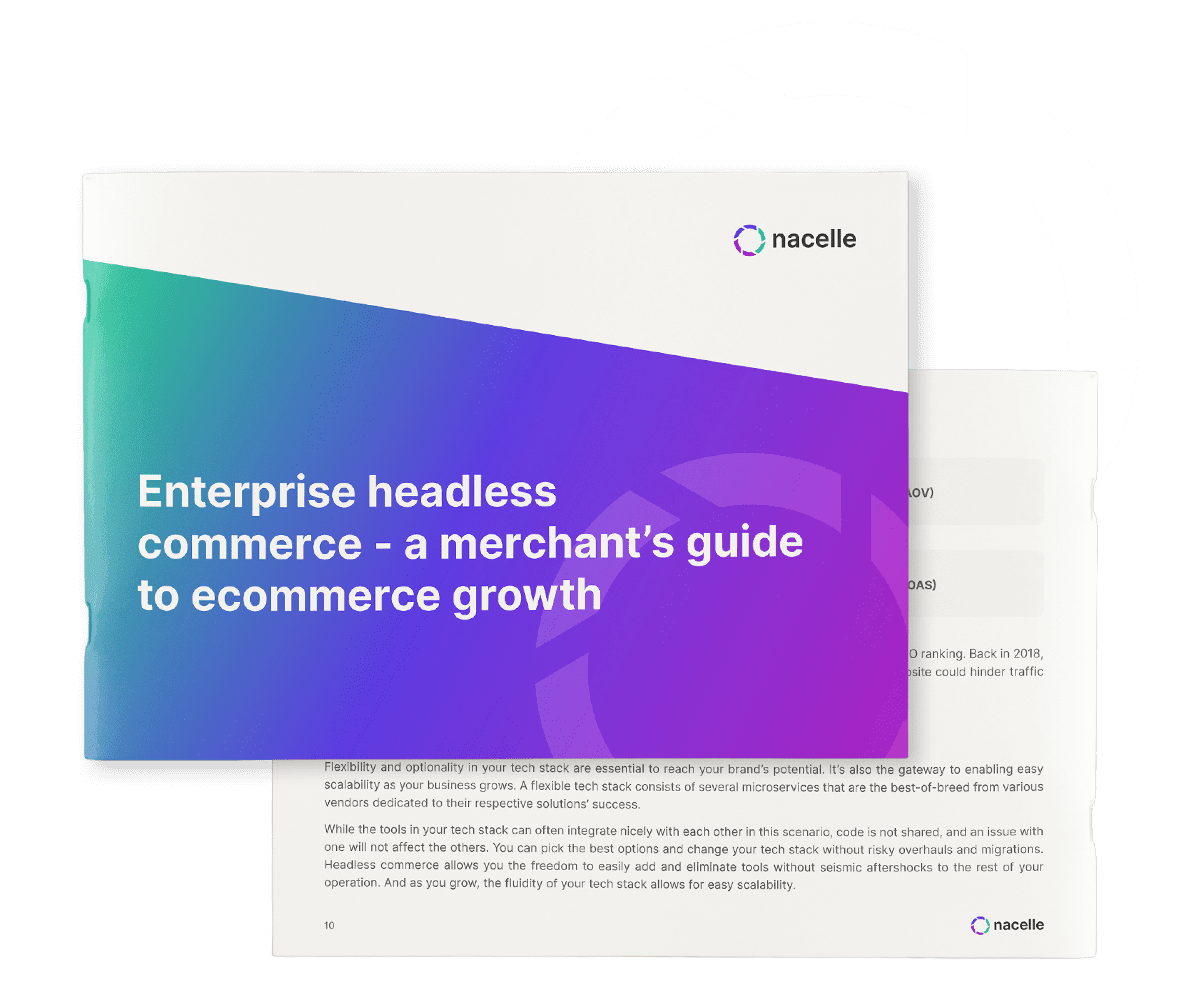 Enterprise headless commerce - a merchant's guide to ecommerce growth
Enterprise headless commerce makes it easy to create personalized customer experiences, differentiating your brand through storytelling, edging out the competition and generating ROI.
If you plan to go headless or even composable, this guide is for you.
Read this ebook which walks you through enterprise headless commerce and the cost benefits, including:
the components of a headless build
how going headless improves your ecommerce KPIs
the benefits of mobile-first functionality
"We went headless with Nacelle in order to better serve our customers with a fast, modern PWA and to empower our development team through adopting a modern tech stack. We believe that the flexibility to swap out platforms and choose what tools would bring the best customer experience for our brand is important, and the Nacelle platform allows us to do that."